Bespoke vented ridge, manufactured to our customer's specifications. Fabricated from 2mm thick mild steel, we rolled the tubes to a 100mm diameter. We then cut the holes in the required length of sheet metal- 2.2mm long. We pressed the sheet to the required ridge angle, and welded each tube into place.
The item was then sent to be hot dipped galvanised, and then powder coated. We can powder coat to any RAL number, depending on minimum order quantities.
If you have a specific requirement- get in touch! We are happy to help with all pressed, welded, fabricated enquiries!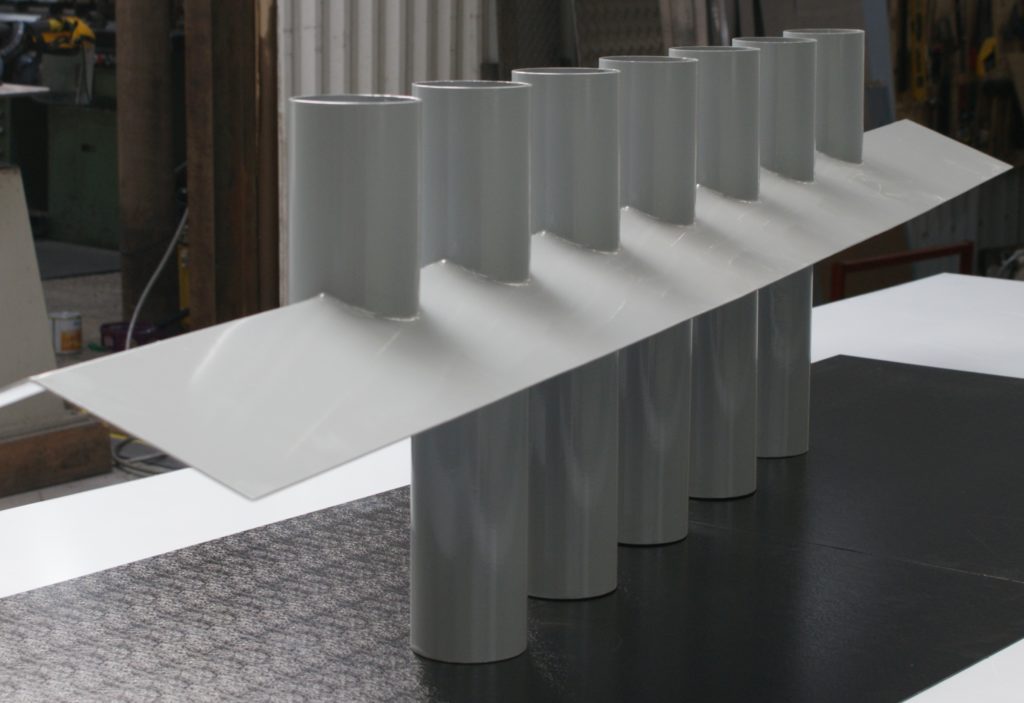 READ MORE >>